1-on-1 Coaching Testimonials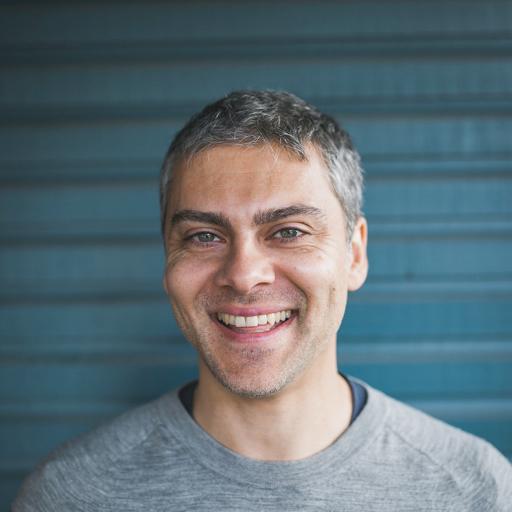 "I didn't want to do the work myself because I felt like I'd flail - I wanted someone who could give me guidance on where to invest and permission on things to skip."
I was looking for a marketing coach to help me level up marketing for my consulting business so I could reliably generate leads. I needed to niche and reposition and identify marketing tactics to experiment with. I wanted guidance on how to prioritize and test marketing experiments to build pipeline. Plus I wanted to have someone I paid to check in with every two weeks as a forcing function for me to put time aside to work on the marketing side of the business instead of just focusing on delivering for clients.
You'd been on my radar for several years and I liked your Indie Hacker approach and ideas and you seemed like someone I'd enjoy working with and would trust. Our initial phone call confirmed that.
As a result of our work together, we niched down and repositioned in the first few months of work together. Within two weeks of launching the new service, I had closed a 20k+ project from an inbound lead. It was awesome initial validation. With some very light marketing activities, I built a pipeline of leads that I was very happy with.
"I liked that you took a thoughtful and structured approach to the marketing side of the business."
You asked good questions that helped me examine key marketing decisions from all angles. You had a process that you'd run before on picking marketing experiments which helped me pick experiments to run. You'd executed on a bunch of tactics yourself which helped me "skip steps" with first-hand knowledge about where to invest. I liked that you were available via Slack when I had key marketing questions. And I liked that every two weeks we had a check in. I wanted to make sure we used the time well so it was a forcing function for me to move the marketing ball forward for our next conversation.
Also you found me a KILLER DOMAIN NAME!!!1
"If you're a solo service provider and looking to get more leads, I would absolutely recommend Kai as a marketing coach"
He's thoughtful, smart, and can give guidance on both marketing strategy and execution so you go faster. He's enjoyable to work with and I came away from my calls with him more energized than when I went into them. With his help I went from dry spells in my consulting business to booking and getting paid in advance for gigs three months in advance. 10/10 would work with him again.
Kareem Mayan, Principal, TrialToPaid.com
It's a lonely road when one's an entrepreneur and there's just so much happening and so many priorities that are competing for my time. Working with Kai, I was able to reorganize how I work and identify key rocks that need to be focused on for growth. Right away, he assigned me a couple books that reconciled where I thought my focus should be to a more methodical place of creating a consistent income and creating systems and processes. He helped me organize the first building block of what was important, which for me was creating consistent profits.
Kai helped me figure out what would help my sales process and build trust quicker with prospects. He offered a lot of feedback on our sales collateral and the release of our new website. I also got a lot more clarity on what I need to do to develop new lead channels for my business. The two biggest things Kai helped me with were developing a recurring offering (which I had been really stuck on creating given our business model) and creating an offboarding process. I had immediate results, closing two clients for the recurring offering and earning a lot more work from the first two offboarding calls I had with clients.
I would a hundred percent recommend Kai. I already have and I'll continue to. I think really his approach and the way he thinks is very different than mine in the best way. Plus, I think there's so much value to that in terms of he doesn't try and pretend to know everything, but he knows where to look. It built my trust, and it was really refreshing to be put on to other resources.
— Matthew Tallarico, Founder, GrowthFront Marketing
"Being able to pop in, ask a question, and get an answer or direction was incredibly valuable."
Before working with Kai, I wasn't sure if his experience would translate to helping me grow a business with a new, specific positioning.
As a result of working with Kai, I found clarity in my positioning (who I wanted to work with) and the services I wanted to offer.
Having direct access to Kai through regular calls and through a private Slack channel was a highlight of the coaching relationship. Being able to pop in, ask a question, and get an answer or direction was incredibly valuable.
I'd recommend Kai's coaching to other freelancers and consultants who are looking for someone that has 'been there' and can offer insight based on years of experience.
— Vincent Dickie, My Sales Flow
"The first couple of things I worked on with Kai immediately grew my consulting business. He more than paid for himself!"
I wasn't sure I wanted to pay for monthly coaching. It's a big commitment.
The first couple of things I worked on with Kai immediately grew my consulting business. He more than paid for himself!
Kai has done a lot of marketing – certainly online marketing. His experience is invaluable.
I appreciate the access I have to run things past Kai (site copy, landing pages, etc.) and having him working with me keeps me on track.
I would highly recommend Kai's services!
— Matty McLain, Founder, MattyMclain.com
I know this is the part of the testimonial where I'm supposed to say what my possible objections or worries were, but the truth is that I knew I wanted to work with Kai.
I'd seen Kai answering questions in a Slack channel, and I was immediately impressed with the level of pragmatic, do-this-right-away-actionable, totally B.S.-free advice and perspective he offered there. So much so, in fact, that I went out and looked him up on the web, which brought me to a bunch of podcasts he'd been on over the past few years. I listened to a LOT of those.
Again, I was struck by the fact that you gave solid, actionable business solutions — none of the "aspirational" biz puffery that passes for business advising and coaching so often — and I thought, "If I get this much out of this guy's general advice, I know I'd get a ton out of the advice he'd have for my specific business."
By the time I hit Kai's coaching page, there were no obstacles. There was only a question of when I'd hire you.
As a result of my work with Kai:
I have completely reshaped my business positioning, and it's the most well articulated and aligned it's been in years. Literally, in years.

I have relaunched my website, now streamlined for my new positioning. This is something I've talked about doing for approximately… four years. Working with Kai, it got done.

I have created and launched a new entry-level service for my ideal clients under my new positioning.

I feel confident about where I'm at with this (HUGE) business transition, and I've felt clear on every step of the way.
How many people can say that when it comes to making massive changes in their business?! I've made about six months' worth of progress in under three months, and I felt clear, confident, and totally supported the whole way.
Making huge changes in business is messy work, and it's really easy to get mired in the chaos. Working with Kai, though, I never once had to worry about being left in a fog of wondering what step to take next, or feeling unsure about what direction to head.
Every call ended with clear action steps to take, as well as links, templates, or resources to assist with the steps I was taking. Every call included Kai asking, "Am I being clear about that?" and if I had any questions whatsoever, Kai patiently and articulately laid out exactly what next actions I could take, gave me examples and case studies to model, and discussed any "sticking" points or hesitations with me until I was in the clear and ready to go.
This is why so much progress has happened during our work together: being clear about where to go next made it so much easier to build up momentum with my actions. There wasn't the constant cycle of getting frustrated, having to figure it out myself, and re-starting. It was simply go, go, go (and succeed, succeed, succeed). I'll sign up for that all day, any day!
It's one thing to say, "You should do this." It's another thing entirely to say, "You should do this, and here's an example to give you some ideas.
Working together has given me three clear benefits:
Confidence in my positioning! For years I've dreaded the question, "So, what do you do?" because the more experience I gained, the less I knew how to answer that question in a quickly relatable and impactful way. Result: my answers were wishy-washy and totally ineffective at conveying anything useful. After working with Kai, I've got confidence in my positioning, so I can answer what I do (or how I might help a prospective client) quickly, comfortably, conversationally. Anyone who's ever struggled with trying to talk about what they do without sounding like a canned "elevator pitch" knows how HUGELY valuable this is! No more question dread for me, and no more blank stares from my conversation partners: now I get responses like, "Oh wow, I was just talking to someone who needs exactly that…" BINGO!
Resources, resources, resources! Whenever I wasn't sure about something, not only did Kai explain it well, but he also had a seemingly endless library of resources to share. From examples of outreach emails to sample questions for prospective clients to model productized service pages to use as jumping off points to book chapters on how to approach finding influencers to connect with — and those are just a few examples off the top of my head. It's one thing to say, "You should do this." It's another thing entirely to say, "You should do this, and here's an example to give you some ideas," or "Maybe give this a try, and here are some templates from my own personal use that you can customize for your own use." You were always giving the what + the how + (actual, not made-up-for-clients) examples of the how. That's so rare, so generous, and SO useful. The resources you provided in our work gave me a huge jump-start for all of the execution and implementation I needed to do.
No bullshit answers and opinions. This should be a given when you work with someone as a coach, consultant, or advisor… but let's be honest: it's not. Your answers were always clear, honest, and supported by "here's why / how" real-world experience. You're a sounding board I could trust implicitly and whose opinion carries real "been there, done that" weight. That's a genuine trusted advisor.
I would recommend Kai's coaching to anyone who's ready to make a real commitment to making significant progress in their business, and wants to do it the real way, the right way, the sustainable and scalable way.
Making back the investment in your services isn't even a question; if you put the work in, and follow what Kai advises, you're going to get your money's worth over and over again.
And because the way Kai helps people structure their services is focused on long-term success and sustainability, the investment is going to keep paying off in the long-term.
I'd shout this one from the rooftops: "If you want momentous progress in your business, hire Kai Davis."
— Marissa Bracke, Owner, Just B Consulting
"It's not just 'get more leads because business is all that matters'… he deeply understands what I'm trying to accomplish in my whole life – both business and personal – and that makes his advice and guidance super helpful and targeted."
When I first started working with Kai for 1-on-1 coaching, I wasn't sure Kai could help with my broader career goals.
Since I started working with Kai 5 months ago, my career has come into perfect focus. I've never been more clear about where I want to go and what I want to do. I attribute that alignment to Kai's coaching.
Kai always meets me where I am. He's able to understand the context of my life and my goals – it's not just "get more leads because business is all that matters" … he deeply understands what I'm trying to accomplish in my whole life – both business and personal – and that makes his advice and guidance super helpful and targeted.
After working with Kai for almost 6 months, Kai has an understanding of the overall context of my life, which means that don't have to start over with that each month!
Kai understands my communication style. I think that's a key factor in successful coaching – working with someone who gets the way you think and talk. Kai gets me. He's introduced me to some things I never would have considered (for example, an obscure book that was exactly what I needed for a challenge I was facing).
More concretely, Kai has helped me get better at planning and staying focused. With Kai's help, I've built 3 new habits that have been life changing in the last 6 months!
I'd recommend Kai's Marketing Accelerator program and/or personalized coaching for anyone trying to take their business career to the next level.
Kai's just a great coach. If you think he might be able to help you, reach out to him, even if your situation doesn't mesh perfectly with his offerings. Remember, that's how marketing works – you have to be super focused with your messaging, but you can still choose to do an individual deal. Same with Kai – reach out to see if he can help. He helped me a ton!
— Patrick Foley, PatrickFoley.com
I felt like I didn't have the means to be proactive with reaching out to clients. I was good at closing, I was good at delivering the projects, but I didn't have enough experience with actually getting people to my business. I wanted to find a way to create a predictable process — something that I could put my time in and get results with getting more prospect leads and customers.
My fear was maybe I wouldn't be able to do marketing and sales or learn how to do it, but working with Kai has added lots of tools to my tool belt. There are things that I'm now doing that seemed like black magic before and that I wouldn't have believed I would be able to pull off — like appearing on podcasts, starting conversations with people and influencers that could potentially help my business, and reaching out to companies with cold email outreach campaigns.
Working with Kai helped me realize that I can do marketing and sales. It helped me become a real business, not just someone who is getting projects by chance. I'm getting more proactive in creating opportunities for myself and feeling more confident with my marketing efforts, and I am getting new clients and projects as a result.
— Yuval Oren, DevOps Consultant & Owner, PineWise
"Starting a business and working alone is scary. There is no one to talk to, no validation, and new ideas are often left to die rattling around in your head. Kai has given me feedback, advice, and most importantly, courage."
At first, I was unsure if it was worth the expense. After working with Kai for one month, the value far exceeded the cost.
Starting a business and working alone is scary. There is no one to talk to, no validation, and new ideas are often left to die rattling around in your head. Kai has given me feedback, advice, and most importantly, courage.
Kai's approach is great for consulting. He is understanding and gives soft feedback.
Kai has given me the courage to set boundaries with clients. I feel comfortable saying "no" to clients and telling them when something is out of scope.
Kai keeps me on track. I always have homework and knowing the next meeting is approaching helps me do it.
Working at home, I miss the little lifehacks that help us all. Kai knows a million and is willing to share.
I strongly recommend Kai's services. I've recommended Kai to 3+ other people.
Working with Kai has given me courage, a plan, and confidence. In three months I'm making a profit, and better yet, I have a plan to breakthrough into my dream industry.
Adam Nicholson, Dubu Digital
I thought that setting up an automated cold outreach campaign would be hard and too time consuming.
Working with Kai, I got the motivation and support to set up my campaign including the tools I need, the KPIs to track, help with copywriting and advice on where to put pressure and focus on my business in order to get best results.
This work with Kai has helped me close a high value client and I have more deals in progress.
Kai has a great structure around his offering, so getting clarity on which marketing efforts will get me the best results was the biggest takeaway.
Three things I appreciated about working with Kai?
A personalized approach to my needs and my business
1-on-1 sessions with Kai are priceless
Access to great reading material and support group
I recommend this to anyone looking for support in their cold e-mail outreach efforts.
The ROI is instant and you'll be scheduling meetings within few weeks of signing up if you stick to your plan and Kai's advice.
— Maksymilian Majer, CEO, ITCraftship
Being a part of Kai's group coaching Marketing Accelerator Program has been one of the best decisions I have ever made from my business.
Before working with Kai, I was stuck. I felt overwhelmed by everything I needed to do in order to grow my consulting business.
When you are overwhelmed you don't even know where to begin. I wasn't sure where to start.
My work with Kai started with a Business Health Analysis. This in-depth questionnaire helped me tremendously! By completing the Business Health Analysis, I had a much more clear understanding of my business' strengths, weaknesses, and goals.
With this information, Kai created a clear Action Plan for me to follow, specific to my goals and challenges. This was invaluable.
The fortnightly Group Video Calls were excellent. Being a freelancer can be isolating. Many of us have friends who are in 9-5 jobs that cannot relate to freelance/consulting life. It's always great to be around other driven freelancers.
Having a real community of like-minded individuals is crucial for the success of your business.
The quality of the freelancers that Kai's program attracts is incredible. We share knowledge, resources, challenges, and wins in a supportive environment.
Finally, my favorite part of the program are the 1-on-1 calls with Kai.
These calls are perfect for getting feedback on proposals, service offerings, or marketing materials. Kai helps me to make them more compelling so that I can close my conquest clients.
I also use it as a space to share anything private that I could not share on a group call.
The clarity and confidence that I feel about my business and my ability to market it to get the right clients is priceless.
I would HIGHLY recommend Kai's coaching to anyone serious about taking their business to the next level.
— Jacklyn Deans, Ecommerce Consultant, Flash + Color
"I have increased my prices faster than I would have otherwise"
My first thought was that Kai was so far ahead of me, in terms of business skills and accomplishments, that he would not understand my situation.
As a result of working with Kai, I found three benefits.
First, I have developed and implemented business systems (e.g. using Calendly to organize client calls and using a client qualification script for sales calls).
Second, I have increased my prices faster than I would have otherwise.
Third, I feel better about my business prospects by joining the great community that Kai has assembled (the group video calls / lectures are very valuable and make a big difference!).
When we started working together, Kai provide an in-depth assessment of my business using a well thought-out process: The Business Health Analysis.
Throughout our time together, the ability to email Kai for advice on specific matters (like pricing, proposal writing, marketing materials, and related matters) was incredibly beneficial.
I would recommend the Freelancer Marketing Accelerator to any freelancers who are in the "in-between" stages. If you just started your side hustle/freelance business last week, then you are probably not a good fit.
However, if you are 6-24 months into building your business and you have landed a few clients and are looking for personalized, specific advice on what to do, then the Freelancer Marketing Accelerator is for you.
— Bruce Harpham, Content Marketing Strategy
"I was worried about making that big of an investment in my business… The investment paid off immediately and is the best one I ever made in my business!"
I had trouble making decisions about marketing my new service offering. I would set aside time to work on my business and never follow through because I couldn't commit to what to focus on to follow through on things I was learning about how to get new clients for my business. As I result, I never really did anything to promote the new service offering and was not onboarding any new customers for it.
When I saw Kai's program, I was worried about making that big of an investment in my business and wasn't sure it would pay off. Was I going to get enough personal guidance that it would make it that much better than doing courses or reading ebooks? Would this work for me?
The investment paid off immediately and is the best one I ever made in my business:
I got the personal guidance I needed to get unstuck and pull the trigger on things I needed to do to attract new clients.
As a result of working with Kai for just a few months, I have a laser-focused positioning statement, a great sales page, a system to qualify and onboard new clients (and filter out bad fits), and insights from potential customers.
As I result, I received unsolicited invitations to do guest content and people asking if they could mention my service to their audience. I got inquiries for my service without even really doing much to promote the service myself.
I nearly doubled the price I charged for the service and nearly doubled my close rate.
Whenever I had a question or a fear that was keeping me from accomplishing something, Kai would quickly respond and help me overcome the obstacle to get it done and out there.
Kai helped me avoid distractions that would get in the way of accomplishing something important and give me shortcuts to get to attracting clients faster. I really appreciated Kai's understanding of the emotional hurdles that sometimes can hold a consultant back and his ability to help break through those obstacles.
I recommend this program to any freelancer or consultant who wants more clients, but gets stuck in applying knowledge to their business. Having Kai in your corner, cheering you on to succeed in getting new clients and offering you the tools you specifically need to do it – that's well worth the price.
I was able to achieve so much more in a much shorter time, and do so with confidence, as a direct result of working with Kai.
— Meg Cumby, MegCumby.com
Working with Kai helps make consulting less daunting by providing clarity on a manageable path to greater success.
One obstacle that almost stopped me from working with you as a coach was the initial 3-month commitment up-front. However, you gave me the opportunity to start with 1 month — and that made all the difference. Once I started, it was a no brainer to stay.
Working together, I found I got increased clarity about how to evolve and position my business.
You're incredibly supportive and encouraging. Working on a solo business can be so overwhelming and disheartening at times. It can be tough to see the forest for the trees.
Working with Kai helps make consulting less daunting by providing clarity on a manageable path to greater success.
Three major benefits of working together have been:
Having access to your storehouse of knowledge around consulting
Step by step action items to help me make progress each month
Very practical advice that is built on empathy
I'd happily recommend working with Kai to others. You get access to terrific ideas and of expertise as a consultant.
— Jen Havice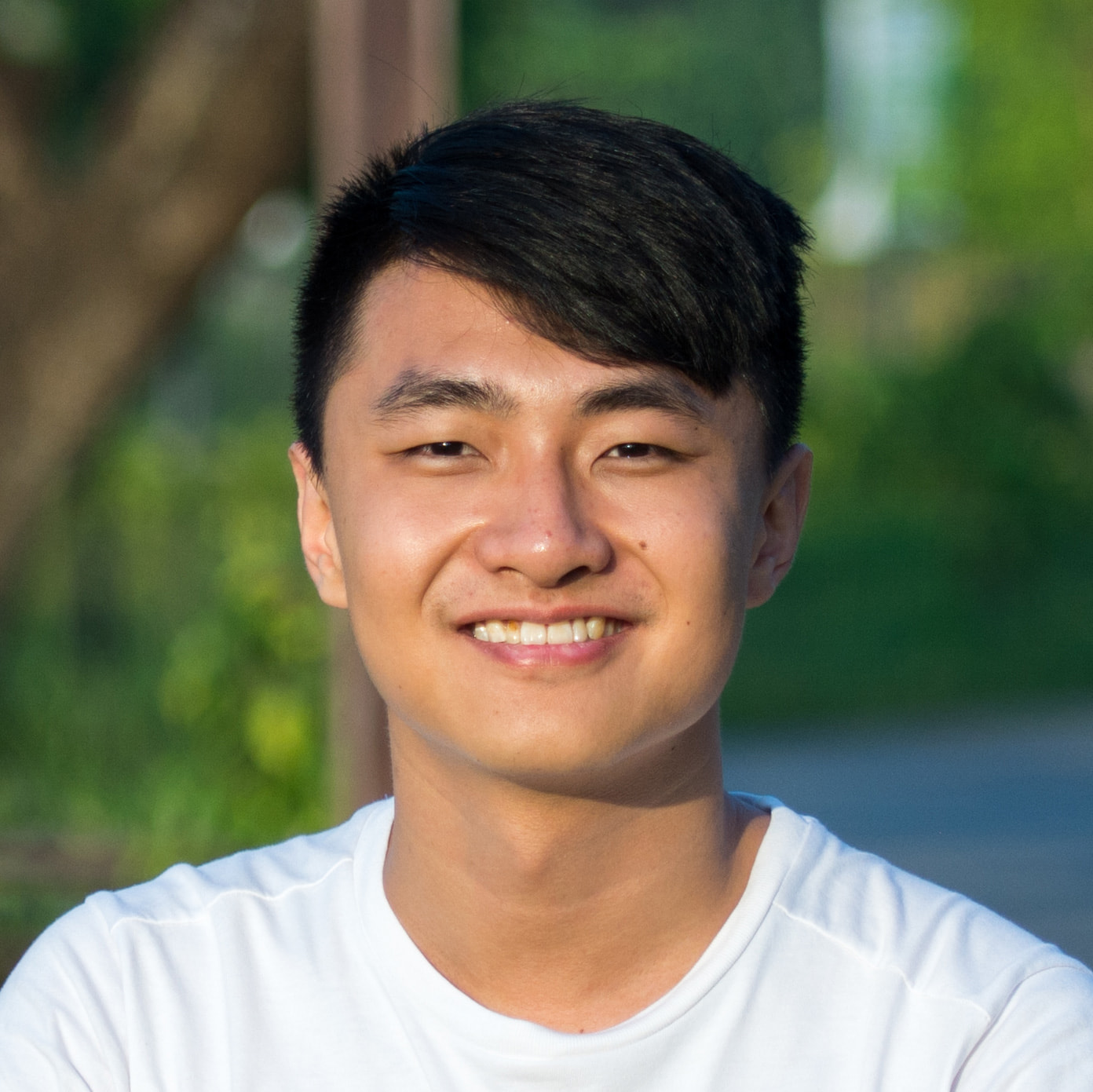 Before I started working with Kai, my hesitation was if working with him 1-on-1 would help my business grow.
Working with Kai, I achieved a personal best: $10,000+ in pre-orders for my new course "Learn Javascript." Kai's feedback and direction on market research, email, the product, and launching all helped me reach $10,000+ in pre-orders.
Kai has also helped me test other ways I can provide value to my list, offering consulting services and other engagements.
I'd recommend Kai's coaching for anyone who is wondering "What steps should I take to delight my subscribers, launch new products, and get more sales?"
— Zell, zellwk.com
"If you're feeling confused about the best way to grow your business, call Kai.
I was feeling overwhelmed with all of the options for what I could do with my business and struggling to pinpoint what was the best direction.
Kai took the time to get to know my individual business and my individual preferences and skills so that I could find the best way forward for me.
I wasn't sure if the time I would need to personally invest in the coaching program would be worth it, but looking back I can say it was one of the most valuable investments I've made in my business.
The clarity that I got out of coaching with Kai was priceless.
At some point, if you want to grow your business without going crazy there's only so much you can read, watch, and listen to, and you need some personalized guidance from someone who understands what it's like, someone who can help you uncover what you really want in your business and most importantly the next steps to getting there."
- Crystal Ellefsen, ConsultingforAuthors.com
"What have you found as a result of working together?"
Since acquiring my app and having conversations with you, I've been able to bring the app to a positive year-over-year trailing twelve months growth. Something I don't know would have happened if I didn't have you in my ear telling me to get on podcasts!
One of my favorite things about working with you is that you equally have ideas to share and also want to learn. I don't want someone who "knows it all." I want someone who can bounce ideas around with me, try something out, and, if it doesn't work, come up with a new idea. I also love that you have recommendations for how to approach growth ideas, even ones that you might not pursue yourself. It's not a playbook with you, and I love the variety of ideas you have.
"What were two or three other benefits you saw from our work together?"
Confidence. When I first started, imposter syndrome was really high. But you continued to support me and reassure me that I know more than I think I do.
A full picture of the data. Though I have a lot of data, I wasn't looking at it as a CEO. I was looking at it as a developer. The questions you ask me (e.g. what's my marketing funnel?) really helped me to differentiate the data I collect into two categories—one as a marketer and one as a CEO. The CEO has to figure out the app's direction, whereas the marketer looks at the different marketing techniques and which ones bring in customers.
"Would you recommend me to others? If so, why?"
HELL YES, and do all the time. I've mentioned this already, but I think you have so many options in your pocket, and it's not a one-size-fits-all advice. Your advice is tailored to my app and goals without sacrificing my unique approach to business.
— Ilana Davis, owner of JSON-LD for SEO
Our marketing work felt very vague, nebulous and reactive. We had an ongoing marketing and content initiative that had no end to it. We would create reactive to-do items that fit that container — like writing blog posts or newsletter emails — and we'd rush to get them out, but we didn't really have a clear "why" behind what we were doing or an understanding of why certain things might be happening in our ecosystem. We'd get stuck in the weeds of the work and we were kind of in survival mode, with Marie feeling a lot of the burden.
We wanted an outside perspective from someone that we really trust — an expert who could do a bit of detective work to see the things that we couldn't see, looking at all the moving parts of our products and offers from a holistic perspective and tell us what we're missing. With how expensive the roadmap was, we did have some uncertainty around whether this was the best place to put our resources. Was it strategy that we needed or was it implementation support with the writing, given that we knew Marie was stretched too thin?
It was well worth the money. We got so much value.
The roadmap gave us a clear set of about a dozen sub-projects to work on that were actionable and measurable. Kai showed us the immediate things that we could do now to get the highest value improvement of our funnels. He broke down the work into bite-sized chunks and said, "Do this now, do this next, do this later." It lifted the burden of that level of decision making for us. Because of the depth of Kai's expertise, we felt a sense of trust that we could just tackle those projects in the order that they were presented and as we worked on them, it became apparent really quickly the impact that they could have. It's also given us the clarity for how to think about marketing more holistically, a structure that sets us up long term, and an awareness that lends itself toward more team level collaboration.
We're now seeing momentum that we weren't before. We've basically finished the "now" and "later" stuff. Doing the work he recommended on our website was so much easier because it was clear that it was super valuable work to be doing right now. If we hadn't had Kai's prioritization and the weight he gave to each of the projects, we wouldn't have moved forwards with as much purpose and focus and we wouldn't have finished those key projects.
One of the challenges Kai helped us address was reducing customer confusion. Since previously segmenting our offers into personal training and team training, we were getting emails from people confused about what the products were. One of the top points Kai made in the roadmap was that our homepage was actually a sales page for the Notion Mastery course (which is targeted for individuals, entrepreneurs, and small business owners). He recommended we create a new homepage to introduce people holistically to the business and help them make the decision about where to go next. There's less confusion about how to move through our web properties now. We've reduced the time to get customers to make a decision about product purchases.
We've also done optimization passes based on Kai's recommendations. A lot of our SOPs were processes that we thought were right, but when Kai looked at the outcomes, they weren't actually doing what we thought they were doing. Kai pointing out something that was missing allowed us to go back and refine the way that we work to produce better outcomes. For example, because of Kai's recommendation to do an SEO pass, we've added much more metadata on articles on our blog so that when they show up elsewhere, it's in a more parsable, readable way. We feel a lot more confident that the articles are going to have more of an impact when we ship them.
Even beyond the roadmap itself, it was amazing just how valuable just some of the things Kai would say in our calls with him. We could ask him questions and he'd answer in the moment, "You'll want to do X, Y, Z." Whatever he said was always just jam-packed full of insights that we were able to immediately take away and sometimes even go and make a change right after the call.
This wasn't a roadmap that Kai could have just provided to another business. It was incredibly tailored. You could tell that he'd really thought through everything based on our conversations. I feel like he heard us and he understood and was able to distill the challenges we were facing. It feels like Kai really cares when he works with you. He's not just treating you like a business client, or trying to check a box or whatever. He's really paying attention and listening deeply. You feel like you're in good hands for sure when you're working with Kai.
Marie Poulin and Benjamin Borowski Co-Founders
Our biggest problem is that as a small and growing company, we don't have all the staff that we sometimes need. As CEO, I run marketing but I also run legal, finance, procurement and basically everything else. I was only able to focus on marketing when I had just a little bit of time here and there. We were doing the bare minimum for marketing, and most of it was just getting dropped. We needed someone to hand off a whole bunch of marketing work to do so that our audience size and lead generation wouldn't languish.
We first brought Kai in to do an assessment on our media properties and recommend how we could grow them. His role expanded to take over a bunch of our marketing, including:
optimizing and overseeing our marketing websites (including personalization, conversion rate optimization, and content strategy)
improving our SEO rankings (getting us to #1 and #3 for a high-value keyword)
handling all of our email campaigns and email marketing
paying attention to our analytics and providing insights on what they mean
driving the marketing build out for product launches (including a SaaS, a guided assessment, and an information product)
writing sales copy for our services and creating marketing collateral
Kai handled the project management and execution, while also coming back to me with recommendations and more ideas for us to discuss.
Having Kai focused on our marketing increased our capabilities by quite a bit and has helped our lead generation and audience growth. It took a lot of work off my plate and saved me a bunch of effort, which allows me to focus on the things that I need to focus on — the things that only I can do to move the company forward. Kai is also super easy to work with. I cannot overstate how important that is.
What I like most is that Kai looks for problems to solve. He comes to me on a pretty regular basis and says something along the lines of "I know you care about these things, but I also found this other thing that you should also care about, what do you think?" And 90% of the time, we do it. He pays attention to the company in ways that I want people to do, but that only other entrepreneurial people can. He treats the business as his own.
— Mike Julian, CEO, The Duckbill Group
Working together, I learned that outreach is a process: It's valuable and it takes time to slowly develop and learn what works. Kai did a great job setting expectations for our work together.
In our work together, I'd highlight the three major benefits as:
Increased exposure, as we appeared on podcasts our target market listened to
Another voice in the conversation, to contribute marketing insight and expertise
Creative ideas for extending our reach through new outreach campaigns
I'd happily recommend Kai Davis. A trustworthy and consciousness marketing consultant is hard to find!
— Jonathan Raymond, Founder, Refound.com
"We tripled our organic traffic to our site!
With Summit Evergreen, we had a great product but didn't have a way to get the word out there in an organic, repeatable way. We were at a loss on how to increase our traffic and convert that traffic into purchases. Our customer base was made up of referrals, early adopters, and ad-spend — effective for short-term growth, but not long-term sustainability.

Our competition had a couple years on us for SEO. After working with Kai, we tripled the amount of organic traffic that was coming to our site. Now we rank on the first page for all our major keywords, have 2 pages as the top result for highly trafficked keywords, and even rank in the top 10 for searches on for our competitors.

Best of all, conversion rates have stayed steady, which means that our 300% increase in traffic is converting into 300% more leads over the same time span.

— Keith Perhac, Founder, Summit Evergreen
I've been running an app in the app store for a few years now, but user growth has been slow. As a developer, my focus has been on the code rather than the marketing. I knew it was time to create a growth plan and dive into marketing, so I reached out to Kai.
I choose to work with Kai because he had a personal approach and experience in the Shopify space. I also liked the fact that he wasn't only going to create a marketing growth plan but also give me ux insights into my app.
As a result of the project, I am much better equipped to act on the growth plan and put strategies in place to hit my user growth goals in the next few months/years.
I really enjoyed the consultation calls with Kai. It was great to bounce ideas back and forth with Kai before he sent the final report.
I also enjoyed:
The UX assistance and video recordings of Kai's experience with the app. It was helpful to have Kai actually use the app and get insights that I would get from actual users.
The input on my app's long term strategy. Beyond short term goals, Kai helped me establish a long term growth plan for the app.
I would recommend Kai to other Shopify apps. He takes a personal approach to creating marketing growth plans and gives you insights you can act upon.
- Celso White, Founder, Otto Scheduler
"With Kai's help on my cold-emails for an outreach campaign, we saw an increase in responses by 2-3%. If that sounds small, then you've never done outbound marketing! Those are big jumps in getting positive leads into our company.
Kai was candid with his feedback and willing to re-work entire sections of emails several times to get them just right. Through this process, I also learned a lot about how to write better email copy.
For me, the major benefits were:
Learning from Kai as we worked on campaigns together
Speeding up my time to market
Learning how to automate personalizations for more efficiency next time
I would highly recommend Kai's services!
—
Joshua Waldman
, President & CEO of Billy (
https://billyapp.com
)
What have you found as a result of working with me?
It was great to have fresh eyes on our site, and to get a report pinpointing specific actions we could take to see immediate improvement. We ended up adding some key content back to our redesigned site that has made a difference in the amount of new leads we get.
What specific aspect do you like most about our work together?
It was valuable to me that your SEO report was backed up with data, but didn't stop there. Your advice was based on what you know about my business and included some thoughtful strategy that I could tell took some in-depth thinking.
What are two or three other benefits of our work together?
Having a report I could tackle myself, as well as pass on to my team to work on implementing.
Having multiple ways to get the info -- video to understand the big picture, and lists and reasoning to make fixes.
I particularly appreciated it being broken down into the most important things to do first, since I had limited time to implement.
Would you recommend me and my services to others? If so, why?
Absolutely! I've worked with quite a few SEO experts over the years, and their advice tends to range from fairly basic ideas to impenetrable recommendations that you don't know how to take action on. It's great that you set your services up so people can easily take action on your recommendations on their own, or get your help with implementation.
Is there anything you'd like to add?
I appreciate how personable your reports are! It feels like you've taken the time to get to know my business, and that you care about my success.
Arianne, Captain/Founder, Aeolidia
"I was placed on over 50 podcasts! A huge level-up for my business!"

I was placed on over 50 podcasts, basically exhausting the field of potential podcasts I can reasonably expect to speak on.

Doing so set the groundwork for repeat appearances for future product launches, which is a huge level-up for my business.

I farmed this entire thing out to you and my assistant. It basically happened by no result of my own. I'm a terribly lazy man and doing nothing gives me much satisfaction.

You deliver the hell out of results. You very much know what you're doing. And you know exactly when to reach out with the right questions.

I unhesitantly recommend this service. Charge more.

— nickd, Designer, draft.nu
Before working with Kai, we were concerned about the time/turn around. We had a turnaround time that we recognized was tight and approaching but we needed it. Kai worked with us to get us what we needed in that timeframe
Kai us helped identify things that we didn't realize were issues on our website as well as magnify the things we did know about so that we could get on the road to change and improve performance. We immediately saw our email campaigns spike and so far, it was a great decision.
Our favorite aspect of working with Kai? Honestly, that someone else with more time and attention to those details was handling it. I never felt that I had to watch over anything and was given all the info that was needed. It was nice to not have to "search" through the data to find the answer and have an expert pull it together for us.
The pricing was on par for the depth into our data.
The takeaways from Kai's work made it easy to understand what we needed and have it validated back to us so we were on the same page.
The work was delivered in a detailed manner, that was written in layman's term, which was refreshing. We are all smart, but Kai didn't try to talk over anyone's head, which a lot of companies do.
For those in need of another set of eyes on their website, I would definitely recommend Kai!
— KJ Smith, Marketing Director, RIPT Apparel
Getting help from @kaisdavis, marketing expert, for my website strategy. I recommend him.
I've been using @kaisdavis for marketing strategies. Great guy if you need help w/ online marketing.
— Zachary Elwood (@apokerplayer)
For months I've been noodling on how to grow my audience and the concept that keeps coming up is Other People's Audiences. Guesting on podcasts seemed like a good way to approach that and I had seen in a slack that you offered done-for-you podcast tours.
I wanted to start out by testing the podcast tour approach, not whether my team could implement and figure out podcast tours from scratch. Basically I had no idea what I'm doing and needed help from someone who has worked out the kinks. And rather than learn how to run the process myself, I wanted to just show up and do the fun part – be the guest and subject matter expert.
In my experience, podcast tours are great! The ROI is hard to estimate because my funnels aren't perfect yet but there's a clear distinction in my email audience growth before and after the episodes started coming out. Even if the metrics are fuzzy, it looks like meeting people where they are and showing them a hint of what you've got really works.
Guesting on several podcasts about similar topics has been a great way to workshop content and dig into how I explain things. What works and what doesn't work, what questions people ask, and where interests lie. This has been invaluable. On top of that I now have a bunch of marketing assets that can be reused for evergreen sharing, onboarding email campaigns, sales pages, and potentially a reverse podcast feed.
I would definitely recommend Kai. Working with Kai has been great. Knowing that he'll handle the details and I can sit back and do my part without any hands-on management is fantastic.
— Swizec Teller, author at swizec.com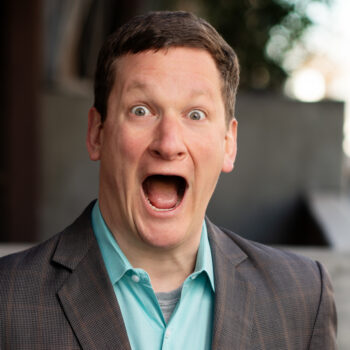 "Kai Davis is Last Week in AWS's go-to fixer -- anything we need solved, whether it's email funnels, project management, brainstorming new content ideas, fighting a wolverine, he's on it. Kai oversaw the logistics of our 2020 annual charity shirt campaign from start to finish, helping us raise $15,225 for 826National with exactly 500 shirts sold, and ensuring it went smoothly."
"Kai has deep business knowledge and any business will benefit from a conversation with him"
Kai is genuinely interested in you and your success – I felt that from the start of us working together. He is super solution orientated and find ways to add value. For me personally just one advice from him helped me lay the foundation for an imperative fundamental shift in my entire business: referrals to potential partners/clients and tactics on doing outreach to find partners/clients.
— Jan Winum, Founder GITNS and Mailiac
Kai's a sharp guy! Sometimes as a business owner, it's hard to see through the forest through the trees with our own businesses. Having an outside expert consultant like Kai look at my business with fresh eyes was, well, eye-opening. In 15 minutes, we literally came up with a new, profitable, and frankly easy productized service to add to my business.
Kai is excellent. After speaking with Kai I have clear, actionable steps on how to grow my business. There was no fluff, no bs, no running of the clock. Just Kai asking the right questions to understand my business and goals, then Kai providing clear sound answers on how to move forward. His insight is invaluable. I have a tremendous amount of clarity after our call.
— Jacklyn D.
"Kai, you gave me a piece of advice last year that made those "famine" times almost non-existent, and I wanted to tell you THANK YOU! You told me to revisit my former client list and touch base with them and once I started doing this, I got so busy I almost couldn't keep up. I really appreciate it."
— Kris Kellogg-Garrison, Founder, The Click Creative and The Click Creative Quilting Shop
"I've managed to more than 4.5x the amount of monthly income I was receiving before our call"
I had to drop you an email to let you know – since we had the coaching call last year, I've completely revamped my retainer services. In fact, I've actually CREATED some new retainer services (what I call Design Partnerships).
I've not even fully launched them yet, but I've managed to more than 4.5x the amount of monthly income I was receiving before our call – by adding only 2 extra monthly partnership clients into the mix!
THANK YOU for this – I have no idea why I resisted retainer style work for so long in my business, but it's been a complete game changer for me.
I'm now hoping to grow my design partnerships post-launch to at least 10x what my original amount was, and potentially even more.
— Rachel Shillcock, Founder & Designer, Rachilli
"Since I'm just starting out and have a client list in the single-digits, I just assumed that Kai wouldn't be interested in working with me"
I had always assumed that Kai's consulting was focused exclusively on established businesses or consultancies. Since I'm just starting out and have a client list in the single-digits, I just assumed that Kai wouldn't be interested in working with me.
"I didn't have the confidence that my strategy for getting there was realistic or feasible"
Before we worked together, I knew exactly where I wanted to go in terms of my consultancy, but I didn't have the confidence that my strategy for getting there was realistic or feasible. Frankly, I had resigned myself to just signing up at places like Upwork and taking whatever work came my way. Since we've worked together, I've had the confidence and clarity to work towards my goals.
"Kai helped me see that other people have gone through similar challenges at this stage of building their business"
I liked how Kai shared relevant examples from his own experience, and helped me see that other people have gone through similar challenges at this stage of building their business.
The biggest benefit of our call? Relevant advice from someone who's been there before.
I'd absolutely recommend that anyone starting out their entrepreneurial journey work with Kai — it's like rocket fuel for your business. He took the time to listen, and listen deeply, to my challenges and concerns.
— Lee C.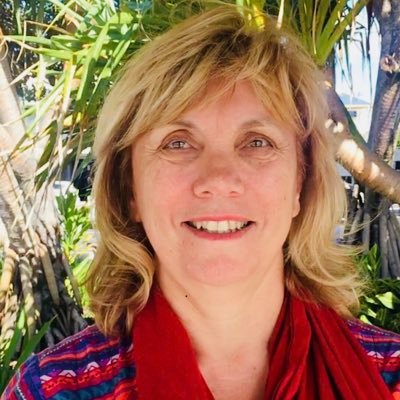 Kai cuts through your inner debates and fears and gets you focused on your next best steps.
What does Kai Davis know about marketing? Kai gives advice you can take action on instantly and efficiently always considering your value to your clients. Kai helped me see how to market my productized service so it will be on the market and help people with content much sooner. Kai cuts through your inner debates and fears and gets you focused on your next best steps.
— Marian E.
Kai didn't disappear after our consultation. He provided feedback on my outreach emails.
I was faced with several directions I could go to start drumming up business – some of them very time intensive. I didn't know what the highest priority course of action should be.
As a result of my coaching call with Kai, I got feedback that was tailored to my situation about which activities I should focus on in order to get to a paying client the fastest.
I liked how Kai listened to my rundown of my situation and then told me what activities to hold off on and which activities to go full-speed on and why.
The three major benefits of working with Kai?
Clear plan of action with specific advice on how to execute
Reassurance from someone who has been there that I have a chance to land clients
Reassurance that my positioning make sense and isn't totally wack
I would recommend Kai to anyone who feels stuck in outreach aspects of their consulting practice.
I appreciate that Kai didn't disappear after our consultation. He provided feedback on my outreach emails copy.
— Zaid Hisham, zaidhisham.com
Before the call, I wasn't sure I'd get any additional ideas to market myself and my products. Through our chats, Kai helped me confirm some of my strategies were good ones to spend time on, and came up with some ideas for additional outreach and marketing strategies I hadn't thought of yet.
As a benefit of working together, I now have clear next steps, additional marketing ideas, and a motivation boost. Kai didn't waste much time getting to the point and focusing on how he could help in the most effective way possible!
I would definetely recommend a call with Kai! If you're not sure on your best next steps on marketing or outreach, give Kai a call.
— Brian Hogg, Creator, Making Pro Plugins
I've been considering a business coach for a few months and a short call with Kai was an excellent opportunity to test the waters over a specific question.
I already knew that Kai did very creative teardowns of consulting businesses. But within 15 minutes, he provided several great suggestions for my high-touch communications consulting business — including a very actionable suggestion that opened my eyes to a new addressable market.
Kai listens — really, really well. He was quoting me back to myself from the first minute of the call in the last minute — and building on what I had said to tailor solutions for my business. If you've worked with consultants, you know how rare this quality is.
I left the call with:
A blueprint for the next steps I need to take to build a more replicable set of offerings while also staying open to high-touch one-off engagements or retainers
Knowledge on how to market those offerings most effectively
Direction on how to block off time for thought-leadership marketing — how to reframe it to myself as essential to the business
— Bob Lalasz, Founder & Principal Consultant, Science+Story Communications
Kai helped me to confirm some of my ideas and also fix wrong assumptions I had in mind.
I had a coaching session with Kai about my new MVP and how I should go about pricing and talking to potential customers, and identifying features I should work on next. Kai understood where I was having the hardest problems and suggested action items I can work on this month. Kai's insights and suggestions were invaluable, and he helped me to confirm some of my ideas and fix wrong assumptions I had in mind. Thanks to his coaching, I have a clearer direction for my business and am better equipped to make informed decisions.
I would highly recommend Kai's coaching services to anyone looking to grow their business and gain clarity in their strategies.
— WJ Bae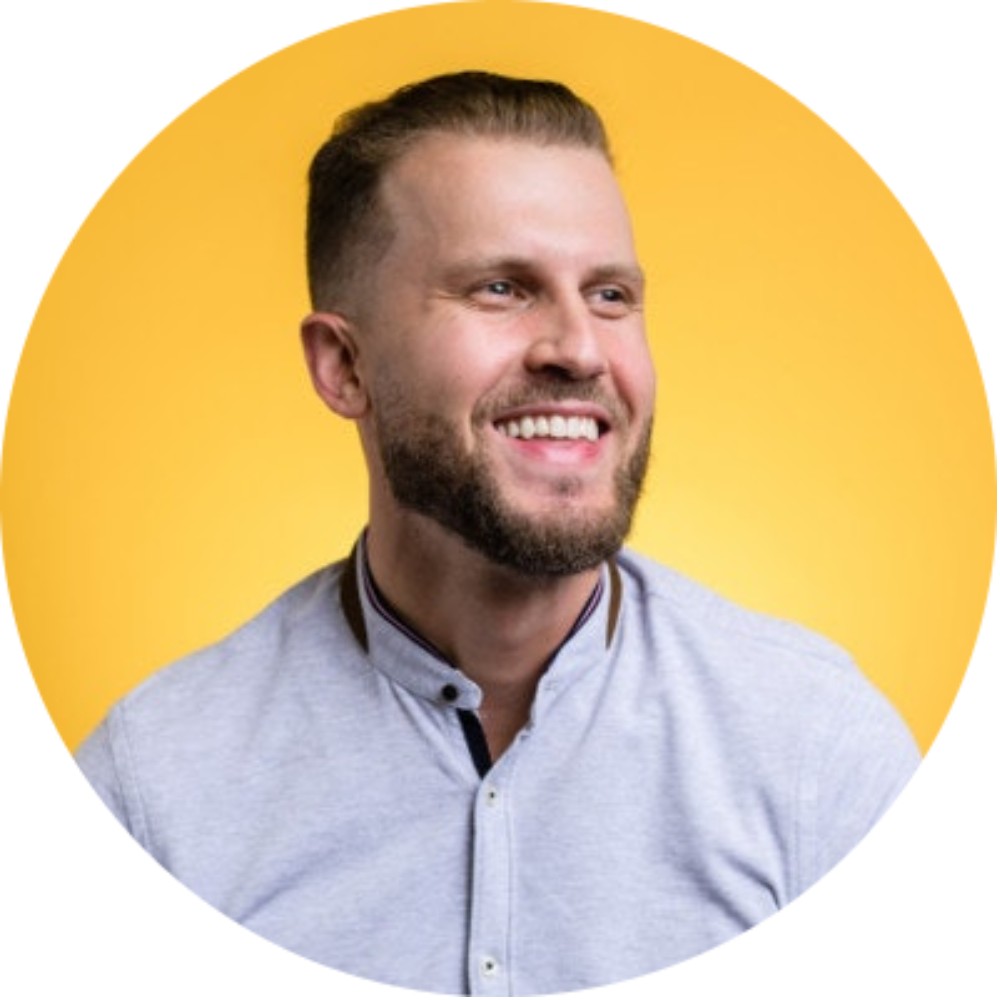 Kai is a wealth of knowledge, and it's clear that his goal is to make sure you achieve your goal in the most effective and efficient way possible.
I wasn't sure the $400 call would generate a Return on Investment for my business, but it did 🙂
As a result of the call, I have a better idea on tools, processes, and positioning improvements I can make, all of which have made my business easier, more sustainable, and more scalable.
Kai's attention to the details of my business showed me how much he truly cares about my success.
I would happily recommend Kai's services to others!
— Erik Jacobson, Founder, LemonPie.fm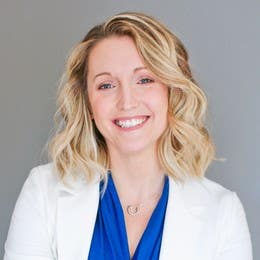 Wow! This call was incredibly valuable. I got so much information in such a short amount of time and Kai was able to break the complicated world of consulting to fill in the gaps in my knowledge. This call saved me HOURS of research and trial and error. Thanks again Kai!
— Connie H.
"I was worried about spending a load of money on an internet stranger"
As a result of working with Kai, I got clarity on a decision I needed to make for my business.
It was great to get an outside opinion on a problem that's been troubling me for a while.
I would absolutely recommend Kai's services! Coaching seems like something a bit out there to many people, but actually it's just getting advice from an expert.
—
Baz (aka Rahoul Baruah)
, ClientRobot.com
Before our call, I was worried that Kai would be too "high level" for me. I thought he might not be able to relate to my challenges. I was also worried that I'd have to scramble to take notes during the call.
During our call, Kai helped me develop a clear plan on which people and companies to target for business. In addition, I also have a great plan (and inspiration) on how to best use my book when it is published later this year.
I appreciate that Kai took the time to listen to me closely and helped me to refine my ideas.
After the call, Kai sent me an audio recording of our conversation for me to listen to as reference as I need. No need to scramble to take notes!
Yes! I would recommend a call with Kai to others.
— Bruce
When I first thought about working with Kai, I was concerned about the cost — as a new company, I currently don't have a lot of funds
Kai has a lot of knowledge and experience and was able to help me see how to execute my first my outreach campaign.
As a result of our call, I now have more knowledge: links and resources that will save me hours of effort and increase my chances of success for my email outreach plan. I came away with confidence and a plan of action I can put to work right away to connect with people in a new business area.
Greg Milette, Gradison Technologies Inc.
Before our call, I wondered whether the advice I would get would be stuff that was within my ability to execute on — or so esoteric that it would be of no use for me and my business.
On our call, Kai's advice was very easy for me to take action on. He definitely made the penny drop on a number of issues that I had great concerns about. I still need to put in some work — he never promised anything less — but now I know I'm headed in the right direction.
On the call, Kai clearly knew his stuff. He had answers at his fingertips and I felt confident that he had been through the same outreach (and follow-up) related issues that I was going through.
Coming out of the call:
I got clear action points to deal with my current issues
I feel like Kai would have advice for me next time I hit a roadblock
Kai is very easy to get on with and communicate with.
I'd highly recommend a call with Kai to anyone looking for actionable marketing advice. Kai is easy to get on with, clearly knows his stuff and communicates his advice very well.
Malcolm Myers, AMH Test Systems, UK
"I was able to raise my daily rate from $600 to $800 with an existing client. All while retaining a great relationship with them, which was crucial to me. That feels pretty awesome :)"
I followed your advice and told them [my client] (in June) that I'll be raising my prices in September.
I just checked with them [in August], and they confirmed that they're good to move forward.
I was able to raise my daily rate from $600 to $800 with an existing client. All while retaining a great relationship with them, which was crucial to me. That feels pretty awesome 🙂
Thanks again for your amazing, actionable advice!!
— Zan Anderle
2020 Initial Testimonial:
I booked a Marketing Clarity Call with Kai because I was unclear on some steps in my done-for-you Podcast Outreach process. I had a bunch of questions about how to do podcast outreach for my clients and I couldn't find answers online simply because my questions were too specific.
I decided to speak with Kai because of his level of experience and the overall vibe around his communication: no hyping, no income claims, clearly stating the price. Plus, I had purchased a couple of his materials in the past, so I was sure that it would be money well-spent. 🙂
After the call, I have more clarity, more confidence, and actionable steps I can take with my outreach. I thought that my process and numbers sucked, but thanks to Kai, I can see that I'm above average. With the tips from Kai, I'm sure that I can become one of the best podcast booking agencies in the long run.
I strongly recommend having a Marketing Clarity Call with Kai. In the first 10 minutes of the call, I immediately saw a positive ROI. The level of his preparation and ability to answer even the most complicated questions surprised me in the best possible way.
2022 Update:
Just wanted to let you know that since our initial call, I've built a 6-figure agency and given jobs to 20+ people all around the world.
The 1-hour call with you in the beginning of my journey made a true difference and allowed me to influence millions of people (listeners) all around the world.
Up to this date, we've booked close to 1,300 podcast interviews for us and our customers and planted 1,300 trees (yeah, we plant a tree per interview).
You can check us out here: speakonpodcasts.com
Thanks again. Our call was definitely the first step that kicked things off to the right direction. Really appreciate that you made the time, even though you were offering your own Podcast Tour services back then.
—Jakub Zajicek, Co-Founder and CMO, Speak On Podcasts
Website Teardown Testimonials
"I was sure that I would have to make massive changes to my site in order to increase conversions. But in fact, Kurt and Kai pointed to a number of small things that I could do to change the visitor's perception of my product, and how it could help them."
Even when I got a lot of traffic to my book's site, I found that the conversions were low. They were low on two fronts— very few visitors to the landing page signed up for the drip campaign giving them sample exercises from my book, and very few people who received the drip campaign then bought the book. I was particularly frustrated, because on several occasions I had written very popular blog posts that drove traffic to the site… and then nothing happened as a result.
I was sure that I would have to make massive changes to my site in order to increase conversions. But in fact, Kurt and Kai pointed to a number of small things that I could do to change the visitor's perception of my product, and how it could help them. I was surprised by the small number of changes I needed to make, I was overwhelmed by the nearly instantaneous change in the number of people expressing interest in my book!
Not only was I surprised by the small number of changes I needed to make, I was overwhelmed by the nearly instantaneous change in the number of people expressing interest in my book; signups to the drip campaign for my free sample chapter increased almost overnight, and sales increased dramatically, as well. It is now about two weeks since the teardown, and the fee I paid has more than paid for itself.
The knowledge that I gained from Kurt and Kai's analysis has opened my eyes, and have helped me to notice and understand other issues I've had.
I not only got insights into how to fix this particular site, but also how to think about sites in general in order to get them to convert. The knowledge that I gained from Kurt and Kai's analysis has opened my eyes, and have helped me to notice and understand other issues I've had. Moreover, I discovered that this isn't rocket science; a medium number of small, easily implemented changes can have a profound impact.
For example, I got great advice about how to turn my e-mail courses into subscribers to my main list, more than doubling its size to 1200+ overnight.
I would very highly recommend this product. In a very short period of time, I got highly actionable items that made sense to me. I not only learned a lot, and had a good time when learning, but my investment has already more than paid for itself.
Thanks so much for helping to improve my business, and my perspective, with huge ROI."
—Reuven Lerner, Author of PracticeMakesPython.com
"Average sales went from 1 or 2 per day to 3 or 4 per day (Just yesterday I made 3 sales of $119 each)!"
I've followed Kai's work ever since he was introducing himself as an SEO consultant. I listen to Make Money Online every week. The trust was already there.
Even though I haven't implemented everything Kai recommended yet, I've started to see results already: average sales went from 1 or 2 per day to 3 or 4 per day (Just yesterday I made 3 sales of $119 each)
Kai's advice was real stuff, actionable stuff, things you can implement right away, not deep philosophical changes that would take a year to start seeing results.
Through the questionnaire alone I was able to see a big picture of my business and what it could accomplish
Kai really understood where I am and how to get me from here to where I want to be, which made every single advice/action item make complete sense
Kai helped me realize what's possible in my business, which helped me realize I don't really need to start launching more blogs to increase my revenue
I recommend Kai's services! I believe people who are past the "just starting out" phase when it comes to creating products would benefit a lot from this since they could have a jump-start on their business and increase revenue really fast.
Thank you, for real, not only for the content, advice, or video teardown, you went out of your way to make me feel comfortable during the video call (even tho my Internet connection was making a few parts of the call annoying), listened to everything I said, and all of your action items were based on MY BUSINESS, not general things every other business should follow, but specific things that could help my business increase revenue.
— Jorge, https://javebratt.com/
When I came to Kai I was struggling with refining some wireframes for an upcoming website re-design.
Starting out with the teardown, Kai asked a few questions to understand our ideal customers. Then he got to work with a fresh pair of eyes and a seasoned perspective, always keeping in mind the type of person we're trying to talk to.
Thoughout the teardown he moved easily from the 30k foot view to the microscopic, to in between, and back again.
Afterwards I was left with a video recording that was a treasure trove of insights I can share with my team, and quickly refer back to, myself.
This teardown has totally been worth it. The insights I've gotten give me some very specific paths to take, and will easily bring my website up 2 levels.
Kai's interactions with me, now and in the past, have been extremely beneficial; he seems to always give truly actionable advice — not too much, not too little — appropriate to my business' stage.
Highly recommended.
— Nathan Lippi, VP Marketing (CMO) at Letter Friend
The advice from the tear down has helped me not only improve my website, but also my approach to business!
My hesitation was wondering: "How do I know that I am going to get any value out of this teardown – I'm a web developer. I put pages of content together all the time. What makes this guy think he's better than me?"
What I discovered was that the teardown helped me to focus on solving the customers pain, rather than selling my skills. The advice from the tear down has helped me not only improve my website, but also my approach to business. For a long time I've been stuck selling my output (code), but now I'm focussing on how I can solve my customers pains. This has been a great investment as I can take what I've learnt and keep on applying them forever… Including to my clients, its a win win!
The advice Kai gave was pure gold – Each point he made was well explained, easy to action, he even gave suggestions on how to reword chunks of text (better than I could have ever written).
The three major benefits of this service, for any customer, are:
Changing how you think about selling your services on the internet
A great explanation of why each of the points is important for your customers
Easily actionable tips to implement, letting you start benefitting right away
For anyone looking to grow their business and focus on creating as much value to their client, this is the service for you!
— Robert Games, Founder, Pad Media
When I signed up for the Website Teardown, I was afraid that you would criticize some of the things I liked most about the site.
What I discovered was that it turned out that every suggestion or constructive criticism that you gave was about something that I knew I had skimped on or was something that I was unsure of (or forgot to go back and fix!). Having a professional "second opinion" that reinforced my suspicions was super helpful. The actionable advice about how to fix certain deficiencies was icing on the cake!
For me, the major benefits were:
I knew exactly what areas were strong and no longer needed my attention
I knew which areas were weak and exactly how to improve them
My overall confidence level in the site was dramatically increased.
In the critique, I liked that you focused on being constructive and non-judgemental.
I would absolutely recommend this service to other consultants!
— Jonathan Stark, Mobile Strategy Consultant for Credit Unions, JonathanStark.com
In filling out the business self assessment I got to the question about "When was the last time you raised your rates?" and I thought: "Yeah, it's been too long with my whale client".
So I started a convo with them about raising my rate, which went very well, and now I'll be making an extra $5-6k per month.
— Jeremy G., Consultant
The Independent Consulting Manual is what I recommend to everyone who asks me how to get started in freelancing/consulting!
The authors of this book have perspectives on the business of selling your craft that I'd never heard before, and they have powerfully leveled up my own web development business.
The Independent Consulting Manual (http://independentconsultingmanual.com) is probably now my most recommended book.
—
David Colgan
, Founder and Solo Consultant
I'm pretty certain that @kaisdavis is the Kevin Bacon of internet-based businesses. I see him all over the place – testimonials, case studies, interviews. I'd be interested to see if there's a correlation between a business's success and their Kai number
— Pat Maddox (@patmaddox) January 4, 2018
Thanks for all you do. I sign up for (and unsubscribe from) a lot of emails, but I always keep yours because they offer quick, uncomplicated, no bull-shit value!
— Dina N., Founder, Glowfly Marketing
Kai, I really appreciate what you bring to what I'd call 'modern' consulting (between me and you, I've grown a wee bit tired of just reading Alan Weiss)
— Brandon M.
I get a ton of newsletters these days, but I always look forward to Kai's letters (and actually read them)

— Nicholas S., Founder, Growth Marketing Toolbox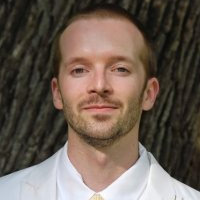 Just finished a call with @kaisdavis. Simply talking to him provided great value for my SaaS biz, I can't wait to start working with him!
It's my first outreach campaign – and I have to give you props as I've been listening to you around the web.
Your advice has helped make doing outreach not only make sense, but actually comfortable for me (which I didn't think was possible a just few months ago).
— Tsavo
Everyone needs a second pair of eyes on their business, but Kai goes beyond that by bringing in a second, more experienced mind.
My time with Kai helped refine my vision, clarify my language, and tighten my presentation.
You can't put a price on that.
— Aaron Mahnke, Founder & Host, Lore Podcast